Search
Welcome to Dance Insight!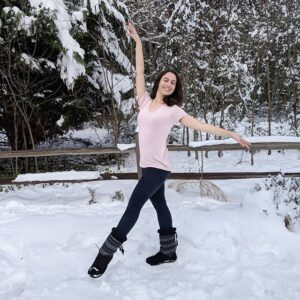 Thanks for stopping by Dance Insight! We're a blog dedicated to helping emerging and aspiring dance professionals thrive in their artistic careers. My name is Nicole, and I'm so glad you're here! Click the picture above to learn more about us. Happy dancing!
As an Amazon Associate, I earn from qualifying purchases. Some of the links on this site are affiliate links, which means that if you click on the link and make a purchase, I may earn a commission at no extra cost to you.
21-Day Stretching Challenge
Subscribe to Download the Free Stretching Challenge