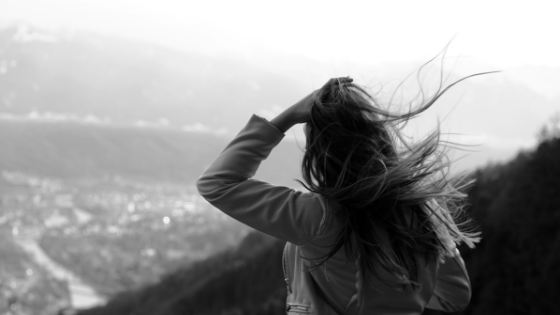 As an Amazon Associate, I earn from qualifying purchases. Some of the links on this site are affiliate links, which means that if you click on the link and make a purchase, I may earn a commission at no extra cost to you.
One Year of Dance Insight: A Look Back Plus Future Plans
Most people would start an anniversary post by saying how they can't believe it's already been a whole year. But I can't do that, because I actually feel the opposite. I can't believe it's only been a year since I started Dance Insight in March 2017.
Why? Possibly because writing about dance is just so me that I can't believe I haven't been doing it my whole life. It feels natural, it feels right, and I love it. So, to celebrate Dance Insight's first birthday, I'm giving you a backstage tour of my first year of blogging, plus a sneak peek at my plans for next year!
The Ups and Downs of Year One
Dance Insight had a slow start, as pretty much every new website does. I knew I couldn't expect to be getting hundreds of pageviews right away, but it was still discouraging to google something as obvious as "Dance Insight" and find my blog on page 3. (Because no one goes to page 3 of Google.)
The advice I read from other bloggers said to just keep putting out more content, so that's what I did. Google prioritizes websites that have been around for a while and that regularly post new content, so I knew my search engine presence would improve with time. And it did!
How bloggers measure success
Most bloggers start off with the long-term goal of being able to "monetize" their site, meaning that they do affiliate work, promote a product of their own, or run ads to make money from their blogging. I was less interested in money and more interested in getting my content out to lots of people, but nonetheless I set a goal of getting to the point where monetization was realistic, because it seemed like a good indicator of success.
How will I know when I've reached that goal? I monitor stats such as daily pageviews, referrals (i.e. whether someone got to the site via Google, social media, or directly), and average time spent on a page. Don't worry, I only see these stats in a generalized manner, so if you don't read my whole post I won't know it was you. 🙂 I'll just know that on average, people spend X minutes on the page.
My stats come from WordPress and Google Analytics, and they are so valuable! My target for monetization-readiness is 100 pageviews a day. That's still a long way off, but Dance Insight's reach is growing fast. After growing from 19 pageviews in all of April 2017 to an average of 24 pageviews/day in February 2018, I wouldn't be surprised if it happens in the next year or two.
The other thing I monitor for progress is Dance Insight's following and engagement on social media. If you haven't followed us already, check out our pages:
What went well this year
Overall, I'd say Dance Insight's first year wasn't half bad. Here are some things that I thought went really well:
Tracking my stats and using them to improve
Writing a variety of posts that people found useful or interesting
Being true to myself, speaking with my own voice
Consistency with brand colors and fonts
The top 5 posts (by total pageviews) of year one were:
What could be better next year
Of course, there's always room for improvement. Here are some things I'd like to get better at:
Posting consistently
Using social media more often and in a more engaging way
Keeping blog posts short (My average right now is 1000-1500 words, and I'd like to get that down to below 1000.)
Being on top of my time management
My Plans for Year Two
My blog goals for 2018 hit a bit of a snag when I got a new job earlier this month and was suddenly very busy. But hey, I can't complain about being employed! Now that I've settled in to a routine, I can keep working towards my vision for Dance Insight in 2018. Here's a little peek at what's in store:
Weekly emails for my subscriber list, plus exclusive content and freebies
Interviews and/or guest posts with some pretty cool people
Visual content on my YouTube channel, from technique tips to stretching/conditioning routines
And much more!
I hope you're looking forward to a great year from Dance Insight! I know I am. As always, leave a comment with your thoughts, especially if you have a suggestion for a post!